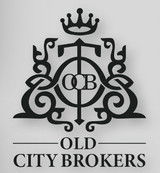 Pierre LePoureau
Broker | Portfolio Investor | Alternative Investments
Old City Brokers was founded by Pierre LePoureau who not only has been investing in real-estate since 1991 but, has also been managing his own investment portfolio.
His real-estate investment portfolio commenced while he was attending the University of Pennsylvania. He recognized the demand for property rentals within the proximity of the Philadelphia Universities and commenced purchasing industrial type lofts converting them into rental property dwellings. After purchasing several lofts he rented them to students attending University of Pennsylvania, Drexel University & Philadelphia College of Pharmacy.
After graduating in 1992 he continued investing in residential and commercial real-property across Philadelphia, Pennsylvania, St. Augustine, Florida and Sevierville, Tennessee amassing a large portfolio while working with local property management teams.
Old City Brokers was specifically created for managing its own private equity portfolio with the goal of preserving short and long term capital investments and ensuring positive cash flow.
Preservation of wealth is key for our immediate family through future generations.